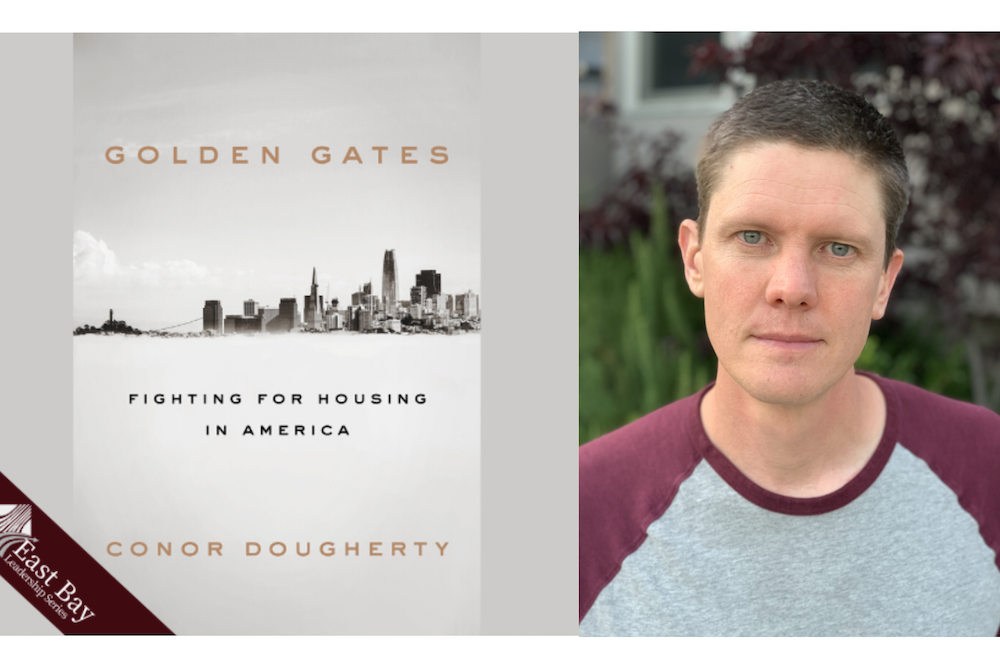 East Bay Leadership Series Featuring Conor Dougherty
The East Bay Leadership Council is excited to continue our signature event series with a presentation and conversation on where housing policy went wrong in California with New York Times economics reporter and author of Golden Gates: Fighting for Housing in America, Conor Dougherty.
In his book, Dougherty tells the story of policy, politics and economics colliding to create an crippling housing crisis in California. Dougherty writes, ?The region?s housing cost problems are so longstanding and extreme that it provides a bright and fully formed picture of how housing goes wrong and the mix of solutions that can help fix it.?
Join us to learn more about the powerful forces that have shaped housing supply and affordability in California with the author of the year's definitive housing book.
Sponsors and their guests will receive a copy of Dougherty's book shipped to their home.
Registration link:
https://members.eastbayleadershipcouncil.com/events/register/3315