Career Development and Assessment Workshop
Are you feeling stuck in your current career path? Are you unsure about what your next steps should be? Do you want to learn how to develop your skills, set career goals, and achieve success in your professional life?
Join us for a Career Development and Assessment Workshop! This workshop is designed to help you explore your career interests, identify your strengths and weaknesses, and develop a personalized action plan for achieving your career goals.
During the workshop, you will learn :
Identify your strengths, interests, and values
Explore various career options and industries
Set clear and achievable career goals
Develop strategies for professional growth
Enhance your skills for career success
Don't miss this opportunity to take charge of your career and achieve your dreams! Register now for the Career Development and Assessment Workshop.
Scan the QR Code or click the REGISTER HERE button on the page's right-hand corner.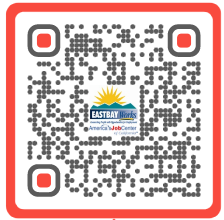 For More details please call America's Job Center of California (Concord ) at 925-671-4500.